As an attempt to resurrect myself from where I am right now, [will tell you soon where] I have decided to post this as my entry for Lasang Pinoy 22: Rice to the Challenge event hosted by Jmom with her new kitchen over at Cooked from the Heart.
Here is another rice delicacy that we definitely love in the family…BIKO or biku to some. It's one of the many sweet sticky rice dishes we have in the Philippines.
Among all these delicious rice dishes, BIKO proves to be the one that comes up first in our list, most especially to my daughter Samia. She may have been 'American-ized' when it comes to most aspects even her gourmet taste having lived here for almost half of her life now, but it's amazing to know that our rice cakes, are still dear to her heart…and tummy. That goes for the little boy too! "I want more
bee-kow
, mom".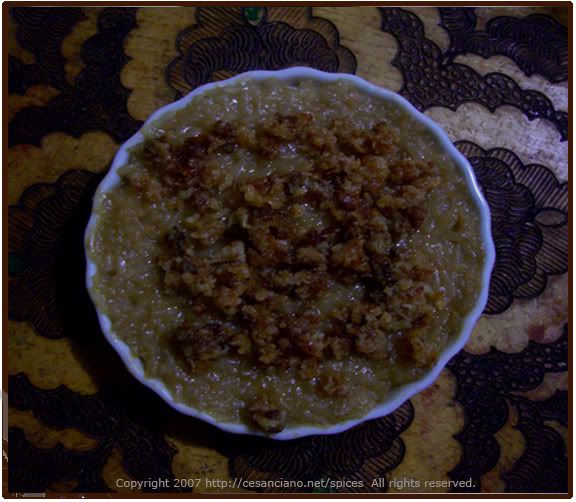 I made this with them by the way, trusting their memories from having done this before with my mom during her last visit. Spoiled sa lola, so she had to make them before she goes back home. And of course, with the help of my recent chat with
Sha
, I dug into her archives for the exact recipe, just in case.Thanks again, Sha!
In fact, this was a special request from Samia since she had to bring a delicacy 'from your own country' in school during their recent Christmas Party. I told her, okay, I'll make Adobo. LOL! But she wanted BIKO. So I obliged, hitting two birds with one stone, eh? Great!Have a Bountiful and Blessed New Year of blogging and beyond to all of you! And more LP's to come!!!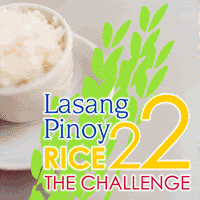 This is an entry to LP22:Rice to the Challenge. Thanks Jmom, for hosting!