This noodle soup for me was a great find when I first visited Boston. This was during M's interview for his new job and our lunch was hosted by my soon-to-be-neighbor then, Stel of Babyrambutan at WAGAMAMA, located at Faneuil Hall, Quincy Market Building. This was the first ever branch in the United States, having originated in London and with 90 branches all over the world! There is one other branch and it is located at the Harvard Square, still in Boston.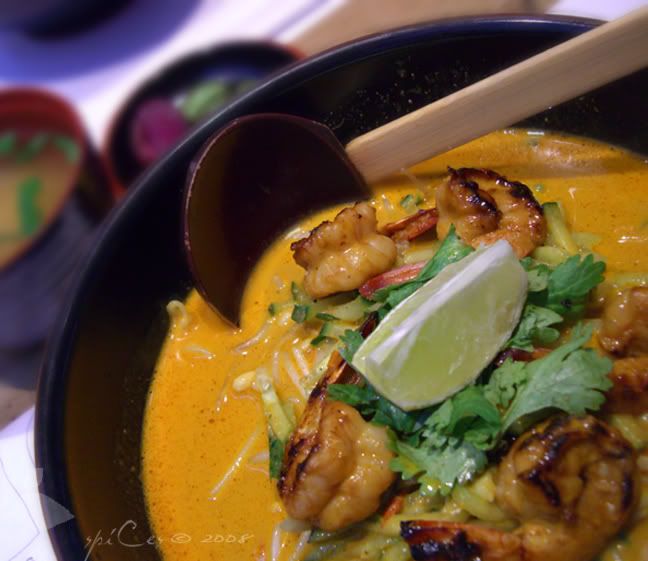 Their…
ebi kare lomen
a spicy soup made from lemongrass, coconut milk, shrimp paste, red chillies, fresh ginger and galangal, served with ramen noodles and garnished with marinated grilled black tiger shrimp, beansprouts, cucumber, cilantro and a wedge of lime…
was what I had the first time, the second time…the third time, and now I want some once more! True to their word, Wagamama is now one of the most popular chain of award-winning Asian inspired noodle restaurant in the country serving fresh and nutritious food in a sleek yet simple presentation, just like my lomen above. Fast food at its best!
This is for

and since our theme this week is all about SOUP, this is also an entry for
.