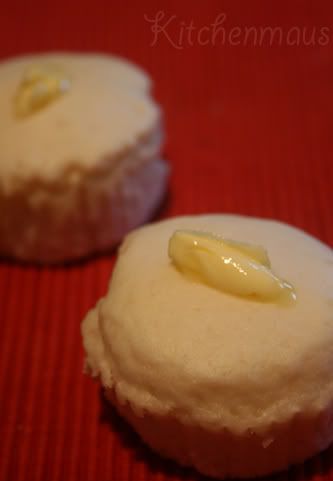 Ode to the Puto (Steamed Muffin/Rice Cake)
Puto, you rise from flour,
water and fire.
Dense or light, flattened or round,
you duplicate the mother's
rounded womb, and earth's
twice-yearly swelling.
How simple you are, puto, and how profound!
You line up on the trays like silverware or plates
or pieces of paper and suddenly
life washes over you,
there's the joining of seed
and fire,
and you're growing, growing all at once.
(Original Ode by Pablo Neruda)
—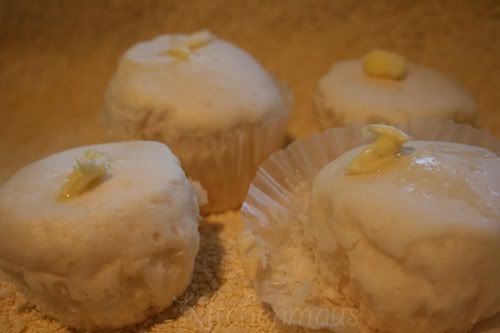 They say that accidental cooking sometimes turns ot to be the best cuisines in history. I deliberately make accidents and experiments at home and one of them would be this baked puto. Since I have no access to a steamer, which is used , I baked the puto ala muffin instead.
To know if the puto is cooked, it must be fluffy and bounces back when touched. This treat has the soft consistency of our favorite puto on the inside but a crunchy outside. A perfect snack on a lazy afternoon…
—
Thanks for the opp Ces and sorry for the delay Foodies.
—————————————————–
…and thank you to Gizelle of Kitchenmaus for saving my life today!:) together with my daughter S, i'm down with some pollen allergies since yesterday. Please drop by her own post for the recipe! thanks!

is a weekly thematic FOOD PHOTOGRAPHY meme, Pinoy style!