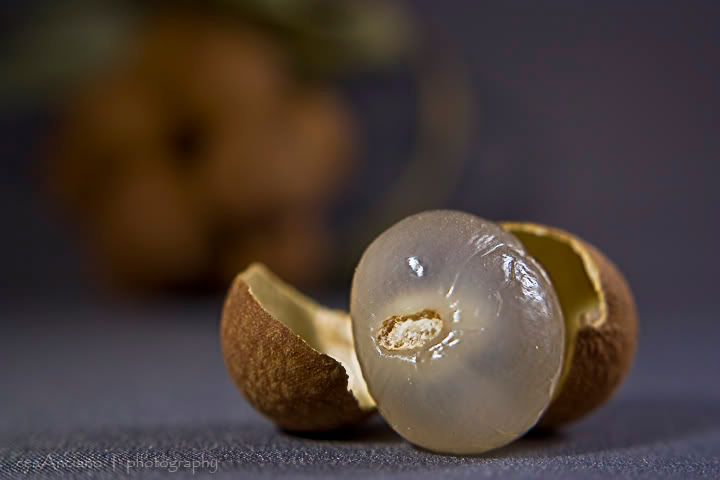 …this one's for Ayen! i posted last night on my Facebook status that i was eating these together with pistachio nuts…and yup! my guess was more or less accurate. not such a good combination after all! it's not that bad, but better beware if you have sensitive tummies! hehe! one go was all it took for me though.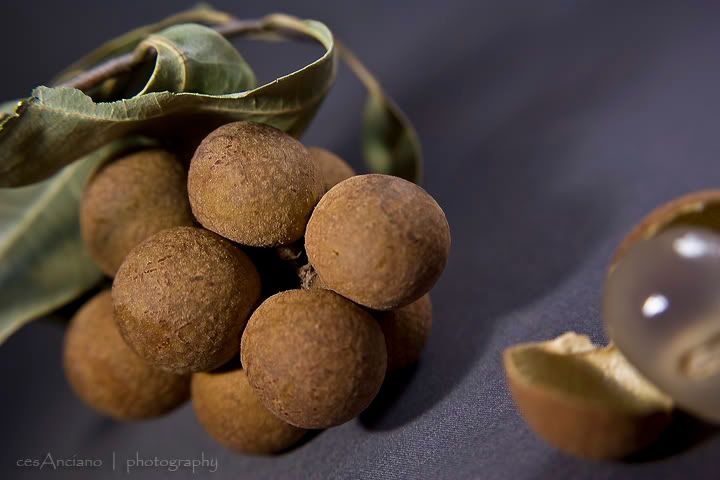 So this is how Longans look like Ayen:)
it is somehow hard to find here in the country but i would assume that any Asian store will have this when in season. that's where i got them:) must be a cousin of sorts, this sweet, succulent almost lychee-tasting fruit brings back memories.. that of my mom, more importantly. we both loved this and we first had a taste of it together during that special trip, when she gifted me with my very first airplane ride to nearby Hongkong.
and now it's my daughter Samantha who shares this love love love for snacking on 'em!:)