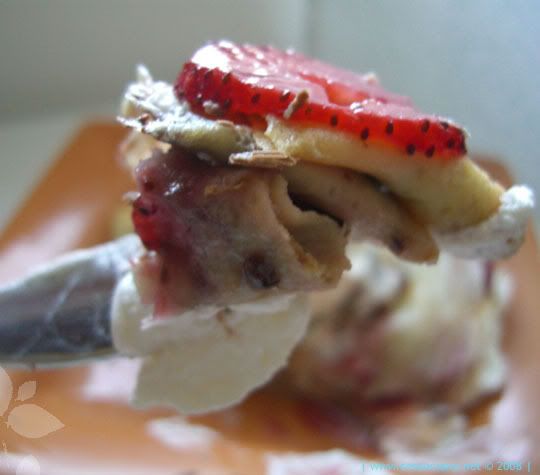 this is my very first entry for Photo Friday and today's theme is all about 'difficult shot'. this strawberry and nutella crepe photo is from my recent archives and I must say that this is quite a not-so-easy snapshot for me. imagine, forking the 'perfect bite' [if you're like me, i almost always make this one perfect bite when i eat, not just the first, the last, but in every bite!], holding up that crepe on the fork with one hand, setting up the camera on the other and taking the perfect shot! quite arduous and it takes a little bit more effort than the usual food photo op that i do. well this is not exactly as perfect as a shot should be but it is definitely the perfect bite!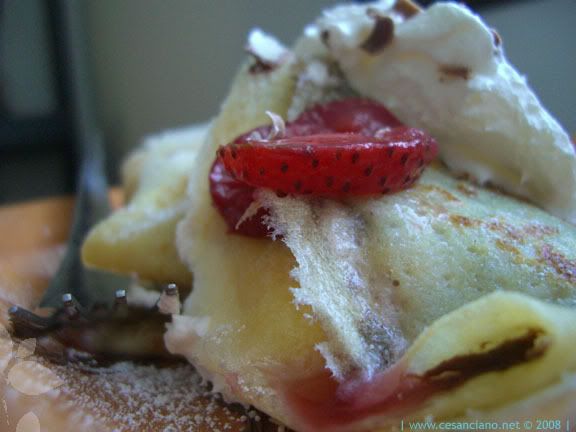 this one is the bigger picture! yummy-ness!
This is an entry for Photo Friday, Difficult Shot.