…i might have gone overboard and so into all the heart-shaped themed memes recently, as evident in our Valentine's day breakfast and pre-Vday dinner. this breakfast is just your ordinary all American fare composed primarily of bacon and eggs, toast with the heart-shaped Holland cheese, coffee and orange juice.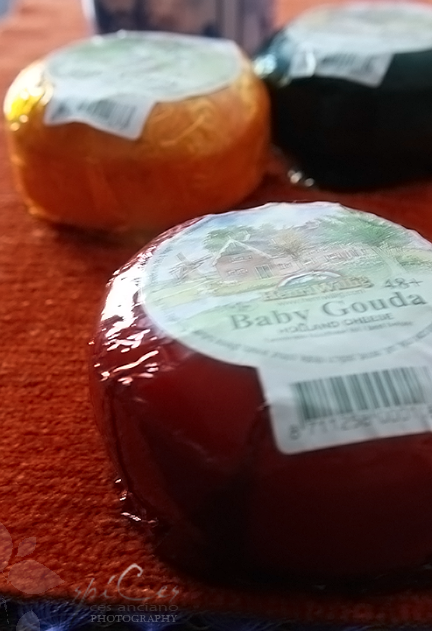 the CHEESE, i used though is just one of the 3 cheeses sent my way by a very sweet lady all the way from…where else? Holland! Tita Thess, through the kindness of her aunt from Las Vegas. thanks again! hmmm, Vegas vacations must be good at this time of year, eh?
anyway, this sharp sort of smokey herb infused slice is the tops among the 2 that we've tried. ahem, ahem…:] as we speak, it's all gone! i have the Baby Gouda with cumin yet to anticipate next.
…an entry to